Here's a little happy fun time task for you all, inspired by Rive's wise crack comment in the last entry (thanks for the background image BTW Rive, much easier to read me thinks), also inspired by the infamous Stooge's top tenners (hey, I think I'll invite the old muppet over here).



Make a list of the top ten things you're going to do while waiting a frakking eon for season 4 to start, and post it here in your own entry.



Here's my list:

#10 - Shave my head, let it grow out, shave it again, then let it grow out until it is the same length it is now (which is rather long).

#9 - Polish up my armor. Shiny!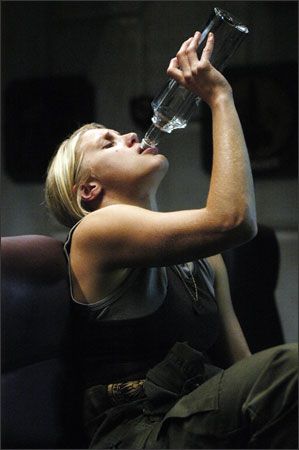 #8 - Drink myself into oblivion, then go to rehab.





#7 - Get out of rehab and have a Frak Party!!

#6 - Back to rehab I go (it was a pretty good Frak Party)
#5 - Polish me armor again matey, and all me friend's armor too.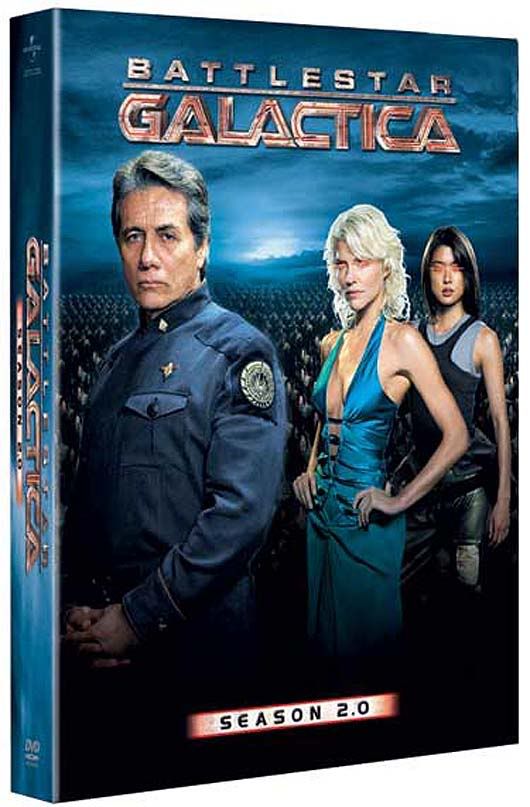 #4 - *sigh* I suppose I'll watch everything on DVD so far AGAIN... not once, not twice, but THRACE... as in Kara!




#3 - Finally, I'll get around to watching the original series *and* the movie... maybe even twice or Thrace each!
#2 - I'll prolly watch the Star Wars saga over and over, and cry about not being at C4 :(



#2.5 - (Hey, if they can make a season 2.5, I can have it on my list too!) I think I'll take up knitting again and make several hats.